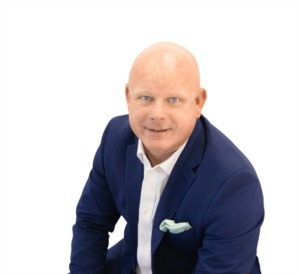 David Decker, One of Vero Beach's Top REALTORS
Not just in real estate, but everything, "Do it right" is David Decker's mantra, which has served him well over the years. He is a local area expert who provides his customers with timely market intelligence, anticipates, and resolves issues quickly and effectively, is a transactional management tactician, and negotiates favorable outcomes for his clients, he gets the deals done right!
David was aggressively recruited by Dale Sorensen Real Estate (DSRE) as a result of his award-winning reputation in sales. During his first year as a real estate professional, he closed over 100 transactions, became GRI Certified, and was recognized as one of DSRE's Top Producers – out of 120+ agents. He has not let up since. 
"It may sound overly simplistic," David says, "but to me, sales is all about building trust and delivering extraordinary results. It is about treating each and every customer with the respect they deserve. There's no magic to my success…I provide personal attention to all my clients, deliver honest and timely information, follow up quickly, and make the process of buying and selling real estate enjoyable and personally rewarding."
David specializes in finding off-market properties and serves buyers and sellers throughout Indian River County. He supports clients in diverse real estate transactions including residential and commercial properties, vacant land, and an array of investment properties in all price ranges - $200,000 to $10 million. 
In combination with DSRE's considerable resources, including industry-leading high-tech capabilities, David's clients are consistently provided with concierge service that is unsurpassed throughout Indian River County. 
David is a native of Vero Beach, is married with 2 children, enjoys fishing, hunting, boating, skiing, and attending comedy shows in his off-work hours. He also enjoys sharing his enthusiasm for the area with others. "I don't just sell real estate," he says. "I sell the Florida lifestyle…and do so in a professional, integrity-centered, and passionate way."