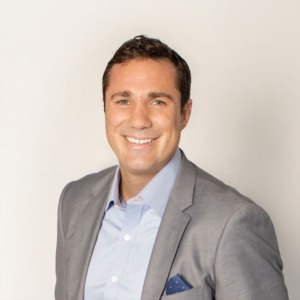 Michael McCauley, REALTOR
Serving home buyers & sellers in Vero Beach, Sebastian & Fellsmere
Michael McCauley is a highly experienced real estate agent who has made a name for himself in the industry. Born and raised in Philadelphia, he honed his sales skills in the financial market before deciding to move to Vero Beach in October 2019 to join Dale Sorensen Real Estate and take advantage of all of the amazing benefits that Vero Beach has to offer.
With over $50 million in sales under his belt, Michael is a true professional who takes pride in his work and is committed to delivering the best results for his clients. He has a passion for real estate and has a wealth of experience in the industry, making him one of the most sought-after agents in Vero Beach.
Michael is a proud member of the President's Club at Dale Sorensen Real Estate, where he has been able to leverage his skills and expertise to help clients achieve their real estate goals. He is a seasoned professional who is always willing to go the extra mile to meet the needs of his clients. Whether you're looking to buy or sell a home, Michael is the agent you need.
In addition to his work as a real estate agent, Michael is also a dedicated community member who is involved in various local organizations. He is a true ambassador for Vero Beach and is committed to making a positive impact in the lives of those around him.
If you're looking for a knowledgeable, experienced, and dedicated real estate agent who will go above and beyond to meet your needs, look no further than Michael McCauley.